The High Court based in Nyamirambo in the City of Kigali confirmed that Bamporiki Edouard, former Secretary of State in the Ministry of Youth, was sentenced to 5 years in prison and a fine of 30 million FRW for the crimes brought by the prosecution.
These decisions were announced at 14:30 on January 23, 2023, after the reading of the case was scheduled for January 16, but were moved to Monday due to the fact that on that first day, the decisions were being processed.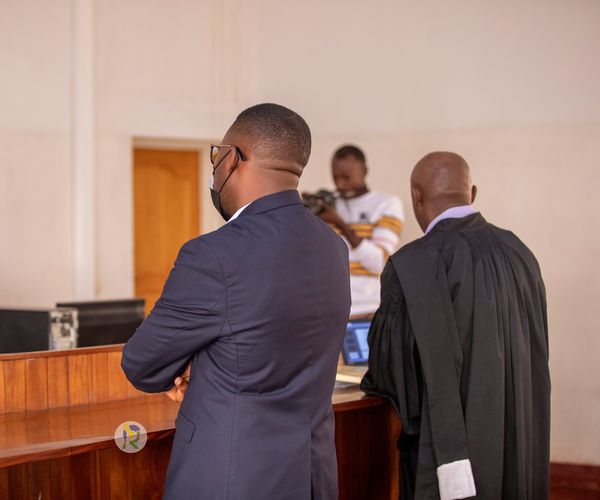 The case that was read today is the one that was heard on December 19, 2022, when Bamporiki heard his appeal for the crimes he was previously convicted of for taking something from another by means of fraud and using for his own benefit the authority given to him by law.
Bamporiki and his legal counsel did not appear in the room where the judgment was read, while the Prosecution was represented.
In September 2022, the high court of Nyarugenge sentenced him to 4 years in prison and a fine of 60 million Frw.
Bamporiki appealed the sentence and appealed on December 19, 2022, again begging the court to reduce the sentence, because he has already corrected himself and wanted to continue to benefit the country.
During Bamporiki's appeal, the Prosecution showed the court that his request was baseless because the sentence he received was low, considering the gravity of the crime he committed.
The prosecution says that it is not appropriate for him to appeal the sentence he was given, and points out that it also appealed against the sentence because it was too small.
On Monday, the High Court confirmed that Bamporiki Edouard committed the crime of using the power given to him by law for his own benefit when he was given 10 million Frw by Gatera Norbert to talk to his wife (of Gatera) who was being prosecuted for corruption in the courts.
The court confirmed that the appeal of Bamporiki Edouard is only valid for the fine that was imposed, so he should pay a fine of 30 million Rwandan francs instead of 60 million frw. It also confirms that the prosecution has a basis for the appeal of the punishment that was given to Bamporiki before, so he should have 5 years imprisoned instead of 4.