The daughter of the famous soccer player Pelé on Friday night posted on Instagram a powerful message and a photo with her father at the Einstein Jewish Hospital in the city of São Paulo. Pelé's daughter shared a heartbreaking photo of her hugging her sick father.
Kely Nascimento wrote: "We are still here, in the fight and in the faith. Another night together."
She captioned the photo of her hugging her father as he lay on a hospital bed. And Sophia, Pele's granddaughter, is also seen lying around in a chair.
Kelly recently announced that this Christmas she will visit her father in the hospital.
Pelé, 82, has been hospitalized since November 29(11) for a respiratory illness and "a re-examination after 'chemotherapy' for lung cancer treated in September(9) 2021," according to a statement from ' the hospital said.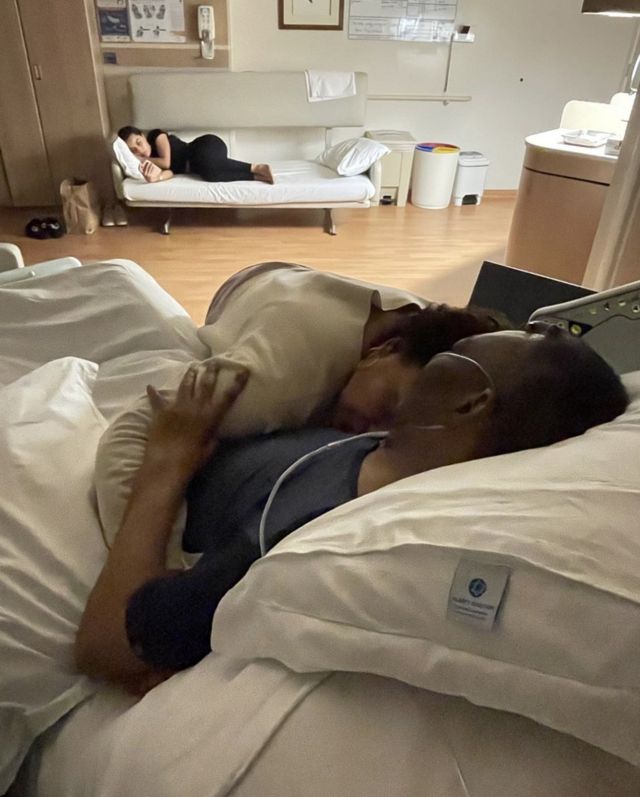 The new information announced by the hospital earlier this week is that Pelé's health has worsened and he now needs special treatment due to the progression of his cancer.
"Christmas at our house is canceled," Kely Nascimento announced on Instagram on Wednesday. We were agreed by the doctors that, for various reasons, it would be better for us to stay (in the hospital)…"
After Pelé was hospitalized in November, Nascimento explained that his father was suffering from Covid-19, despite having received "all the vaccines", and because the 'chemotherapy' had weakened him, it caused him to develop lung disease.
A statement from The Albert Einstein Hospital read: "Admitted since November 29 for a reassessment of chemotherapy therapy for colon tumor and treatment of a respiratory infection, Edson Arantes do Nascimento presents a progression of the oncological disease and requires greater care related to renal and cardiac dysfunctions.
"The patient remains hospitalized in a common room, under the necessary care of the medical team."
Edson Arantes do Nascimento, best known as Pelé and considered by many to be the greatest player of all time, played in four World Cups and won three – in 1958, 1962, and 1970 – and scored 12 goals for Brazil in those World Cups.
In 1,363 official games played he scored 1,281 goals.